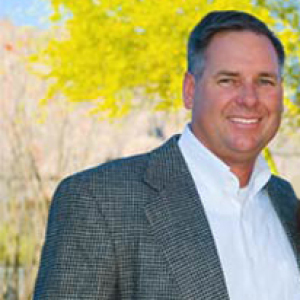 Bill Cooper
Biographie

de Bill Cooper

Bill grew up in Southern New Jersey but came to the University of Arizona in 1980. At first, he pursued a wild and worldly college lifestyle. However, by God's grace he began to see the need for change. It was at this critical time in his life that he met a campus minister who challenged him to give everything to Christ. Bill responded to this challenge by surrendering his entire life to Jesus. The change was instantaneous and six years later, God called him into the full time ministry with Faith Christian Church (FCC).

Margie grew up in Tucson and started college at the University of Arizona in 1982. She came to know Christ her freshman year through FCC. After graduation, the Lord called her into full-time ministry where she became a campus minister in the same church as Bill. They were married in 1989.

Since then, they have been reaching students with the Gospel and equipping new leaders to do the same.

Together, they served as the Campus Ministry Directors and Associate Pastors at Faith Christian Church from 1991-2004. In that time, they had an instrumental role in raising up 99 full time campus ministers with 40 of them going on to start new churches in the U.S. and abroad. They also have three children; Billy, Beth and John, all of which Margie homeschooled.

After serving 14 years as Campus Ministry Directors in Tucson, God spoke to their hearts to start a new church on a new campus. In May of 2005, Faith Christian Church sent Bill and Margie with a team of staff and families across the country to Tampa, Florida. Here, they would start Cornerstone Christian Church on the University of South Florida campus. The founding of this church has been the greatest adventure of their lives and they can't wait to see what the Lord does in the future.
---
Nouveautés

de Bill Cooper